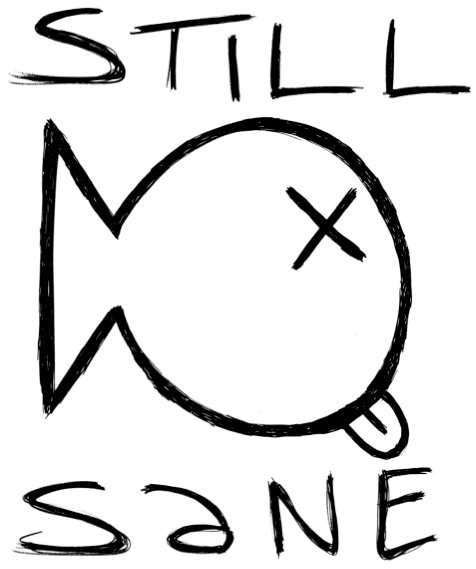 STILL SANE was founded by JAG HEIR and MINKY TRES-VAIN, and marked both musicians' debuts as recording artists.

After releasing a few unsuccessful singles, the band recruited CANADAN in late 2009, and BUNNY in early 2010, in order to complete the line-up. They began with performances in Luxembourg and Belgium.

CANADAN was then replaced by CARBON in late 2010, and the band hit the studio once more in order to record 'THE GOLDFINGER SESSIONS'.

These recordings proved to be their most popular, and launched the career of TRES-VAIN as a musician.

The band performed their last show on the 12th of February, 2012, and disbanded thereafter. However, in October of that year a collection of the band's recordings were gathered into a short EP by SCRATCH ROCK RECORDS and released in order to celebrate the life of one of the label's formative bands.